Selecting the best components to use for a driveline can be likened to a balancing act. We know that employing the biggest, beefiest parts available will ensure maximum durability. But by the same token, a weight penalty comes with using hefty components. The laws of physics hold true, as to the old drag racing adage of "one hundred pounds is worth a tenth of a second" has proven to be a fairly reliable yardstick over the years. Understandably, a reduction in unsprung weight pays optimum dividends.

Logic dictates that the smart thing to do is employ lightweight components that provide a margin of safety.

There is also a cost factor. Most racers operate on a budget and component pricing plays a big role in the selection process. While a pair of M-W's Ultimate Hi-Torque axles, made out of 300M alloy and extensively lightened, can save 15-20 lbs., they are considerably more expensive than standard Hi-Torque and budget MasterLine axles. For those all-out classes, like Pro Stock, where a few thousandths of a second advantage can win a race, and there are no handicap factors, having the lightest possible axles makes prudent sense. But for classes where performance can be adjusted, like the .90 "Rod" categories, you can certainly let your wallet dictate things.

Driveshafts are another area where weight and cost come to a crossroads of value. For example, the lightest possible driveshafts are made of carbon fiber, But in reality, the new 7075 Series aluminum shafts exclusive to Mark Williams Enterprises are almost as light and cost quite a bit less. And, depending on the weight of the car, power level, and other factors, it may be more prudent to purchase a mild steel or chromoly driveshaft.

When it comes to rear end housings there is another factor to add into the equation; ring & pinion life. There can be weight advantages to employing a M-W modular aluminum housing over a steel one.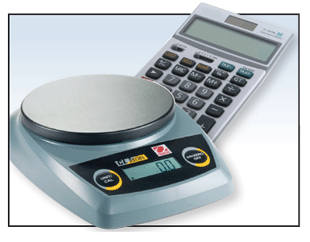 But the most important thing to remember is that they are precision CNC-machined to exacting tolerances and provide superior component alignment. You can be sure that the pinion and axle centerlines are perfectly perpendicular to one another.
You can be assured that the axle bearing bore, axle centerline and spool are concentric, and the ring gear perpendicular to the pinion gear. This makes for precise component engagement and optimum gear life. As a point of interest, the hefty 11" M-W modular aluminum rear ends typically used in Alcohol and Pro Mod cars are so "bulletproof" that there's no record of a ring & pinion gearset ever breaking in one.

Determining the most logical driveline combination for your application is an important task and the input of experienced tech personnel is but a toll-free phone call away (866-508-6394). Mark Williams Enterprises has been working with race car drivelines for over 50 years, and is well qualified to provide the technical assistance and quality parts you need.