Most everyone in racing is acutely aware of the fact that reducing vehicle weight translates into improved performance. Many drag racing classes are structured by weight to engine displacement or weight to rated horsepower. But while reducing overall weight is beneficial, it's much better if that weight happens to be "unsprung."
Unsprung weight is generally referred to as anything that is not supported by a vehicle's suspension. As such, tires, wheels, hubs, brakes, rear end housings and axles are fully unsprung weight, Some components, such as springs, shocks and driveshafts are generally considered to be partially sprung, as one half is attached to the suspended portion of a vehicle and the other to the unsprung mass. Reducing unsprung weight can aid acceleration through improving traction and making the suspension more effective.
There's an extra performance gain to be had by reducing the rotational mass. Getting the wheels/tires/brake hubs, rotors and axles turning takes energy. Less mass to turn leaves more power available to the rear wheels. The internet abounds with calculations estimating how much horsepower is gained through each pound of reduced unsprung rotating mass, but suffice to say it helps.
The engineering and design team at Mark Williams Enterprises is very cognizant of the benefits of reducing weight and has developed what are said to be the lightest axles, brakes, and driveshafts on the market today.
Let's look at axles. A pair of standard 40-spline M-W Hi-Torque axles (to fit a 31" wide housing) weigh 32 lbs., not including bearings and wheel studs. Performing a gun drilling (7/8" diameter bore), pocket milling and flange scalloping operations is good for an approximate 35% weight reduction. Lopping off about 12 lbs. of rotating weight pays solid dividends in performance.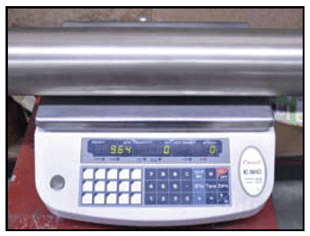 For the maximum in axle weight reduction Mark Williams offers its Ultimate Hi-Torque series. They are manufactured from 300M alloy forgings and the diameter of the gun drill bore increased to one inch. This results in reducing axle weight by another 2.6 lbs. per pair for a total of 17.3 lbs. as compared to a standard axle's 32 lbs.
Brakes are another area where weight savings can be important. M-W engineers have designed front brakes with a one-piece hub/brake hat machined from aircraft alloy aluminum. All M-W brakes also employ a large diameter mounting pattern, which results in a reduced rotor width to save even more weight.
There are weight savings to be had in driveshafts, too. Obviously, aluminum shafts provide clear-cut savings over steel. And for the ultimate in weight reduction there are carbon fiber driveshafts. But for all practical purposes, the new line of 7075 aluminum shafts from Mark Williams represents the best value. Because of its strength, compared to commonly used 6061 alloy, wall thicknesses can be reduced. The net result is a driveshaft that weighs 34-38% less than a comparable length 3" diameter chromoly steel shaft.
If you're serious about wanting to go quicker and faster, become a weight watcher. M-W has some excellent diet plans for your race car.